visual artist
selected works
commissions
LUCIA

Installation, 2018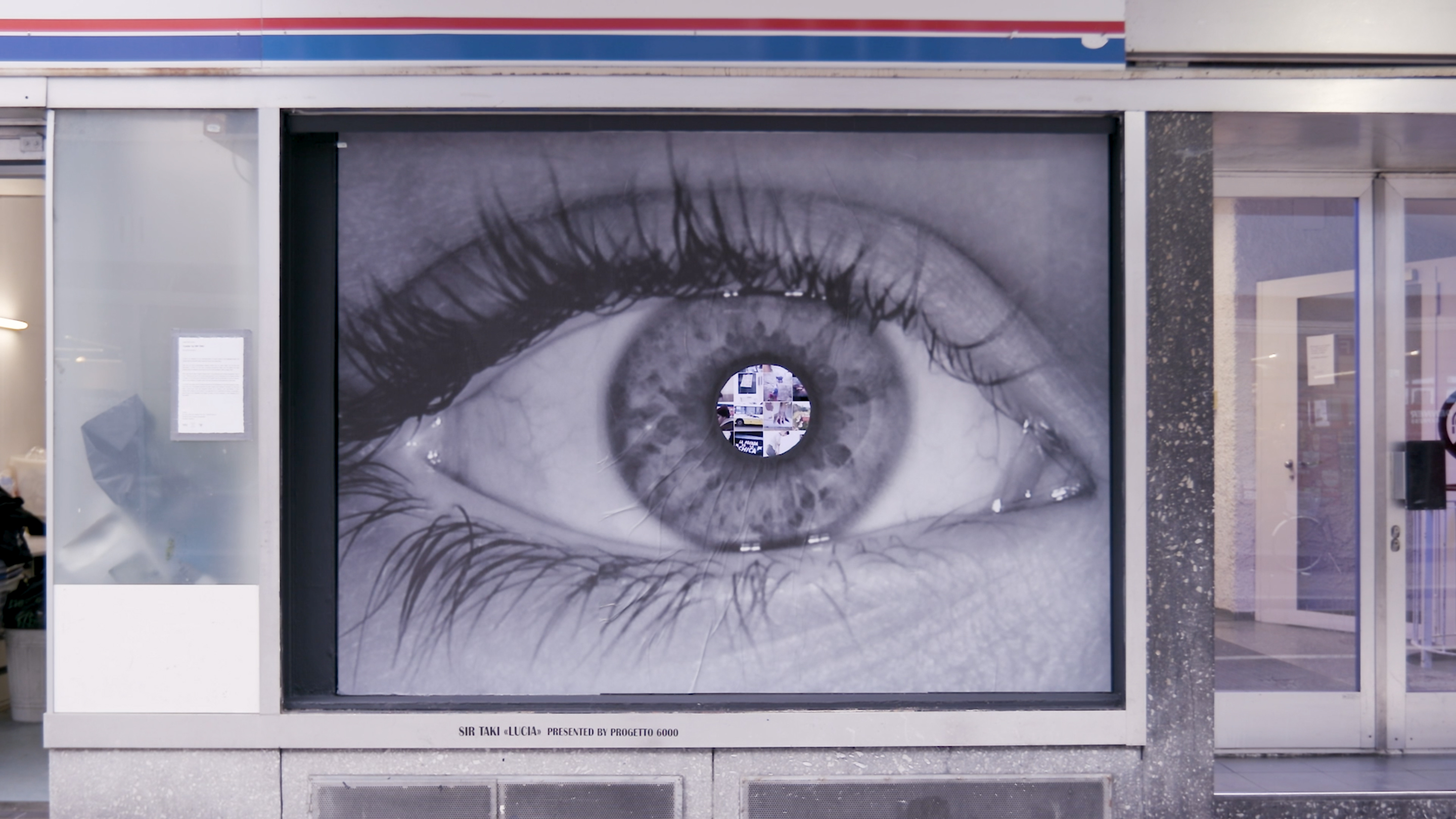 Lucia
is a reflection on our overconsumption of visual content in this digitalized world. The images that are constantly being viewed but that no one really sees.
Sir Taki mirrors today's digital overdose from a very personal and intimate perspective, that of Lucia. Skimming through all her social media accounts, Lucia is absorbed by the endless scrolling of images. The artist becomes an active part of this digital loop by bombarding her and the spectator with his own collection of images, taken from both his personal and professional online feeds.
In
Lucia
the artist's will is to detach himself from the advertisement world that presents us daily, more than ever, with digitally produced and slick images that represent a flawless, but also fake reality. Lucia's eyes, which are apparently perfect from a distance, hide imperfections on their surface when looked at more closely. As we approach her, to understand her better, we perceive a second layer of the installation that makes us aware of Lucia's alienation. Is she sleeping? Or is she awake?
Presented by
Progetto 6000
,
Lucia
was on view from 22.03.18 till 22.04.18 at the gallery
DIE DIELE
in Zürich, Switzerland.
The installation was also exhibited on the 26th of April at the Parco Ciani in Lugano as part of an artistic performance entitled
Immagina Azione
alongside Sir Taki and five dancers.
The performance formed the closure of the
Lugano Città Aperta - Giardino dei Giusti
inauguration: a garden that celebrates four citizens of Ticino who helped and protected persecuted people. The event was promoted by
Fondazione Federica Spitzer
and the City of Lugano in presence of the Federal Councillor Ignazio Cassis.
Lucia
was also exhibited at Belluard Bollwerk International (Fribourg, CH, 2018) and at Ex Macello for Visarte Ticino (Lugano, CH, 2018).
Lucia at Belluard Bollwerk International


Lucia at Ex Macello